December 1, 2022 | Tony Sakich

One of the most consistent challenges associated with DeFi is the difficult learning curve for new users.
Jumbo Exchange is solving this problem by building one of the most intuitive DeFi experiences possible. The platform is built on NEAR, a layer-1 protocol known for its user-friendliness, and is designed to seamlessly transition centralized exchange users to Web3.
Jumbo aims to create a familiar experience with baked-in security, a decentralized AML approach, and sleek design choices that coalesces transparency and ecosystem growth to offer a new vision for what a decentralized exchange (DEX) experience should look like.
Jumbo began development in late 2021 and has already become one of the most popular decentralized exchanges on the NEAR Protocol. The Jumbo DEX features instant swaps, staking, seamless pool transition, and permissionless liquidity pools.
Additionally, Jumbo has introduced smart pools which provide homogeneous distribution of liquidity across pools and detects the most optimal opportunities for providing liquidity.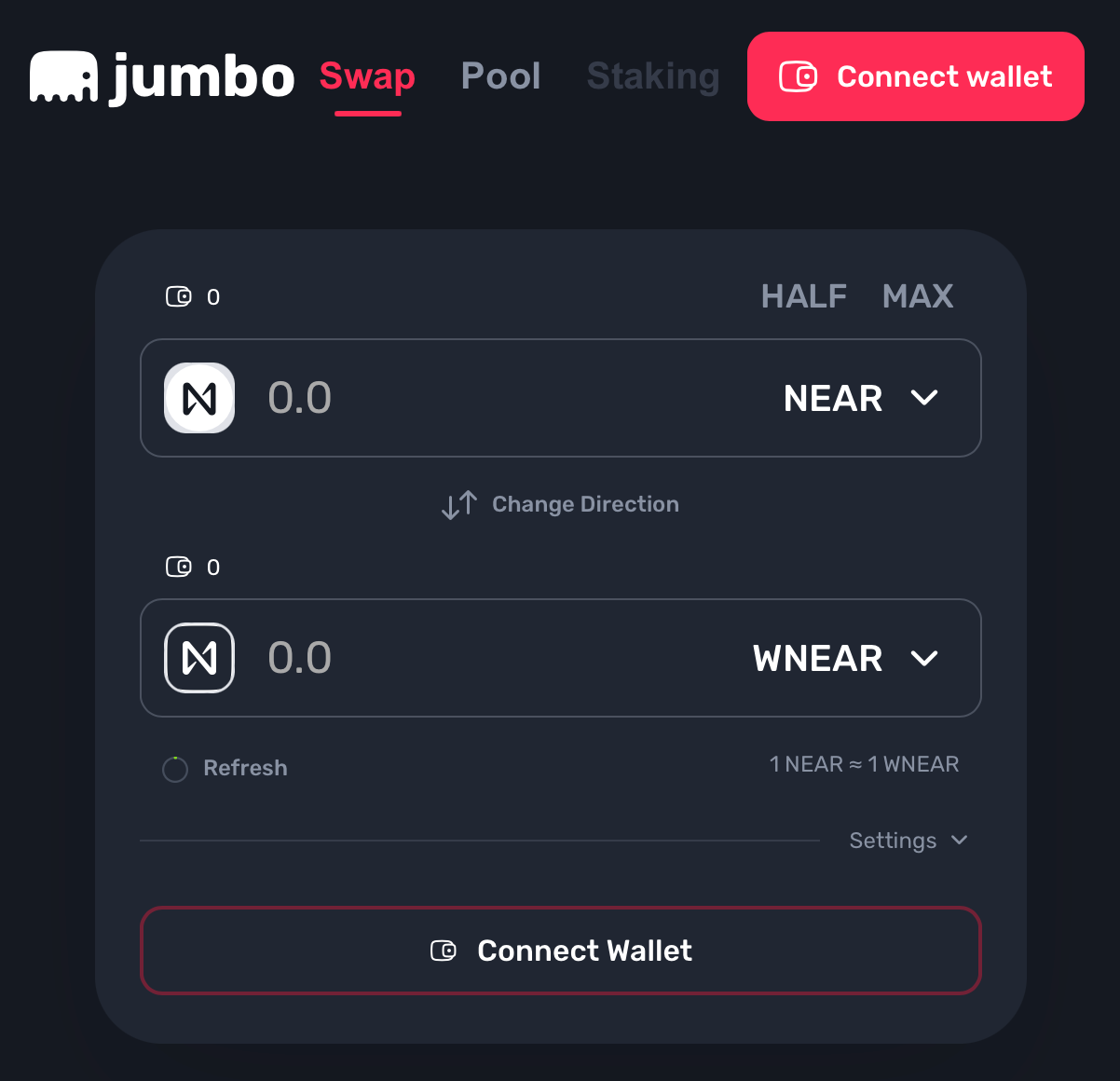 About Near
NEAR is a layer one, proof-of-stake blockchain network that has been operating since 2020. NEAR's breakthrough is a scaling mechanism named Nightshade that not only makes transactions faster, cheaper, and more secure but is also designed to make the platform intuitive and simple for all users.
PitchTalk
The latest project by Jumbo is PitchTalk, a founder-focused accelerator platform that enables users to easily create live presentations for potential investors.
With PitchTalk, founders can initiate fundraising by launching a campaign, attract new investors, and provide product updates.
More Information
Try PitchTalk at PitchTalk.com/.
Learn more about NEAR at NEAR.org
Check out Jumbo.Exchange and follow Jumbo on Twitter @jumbo_exchange.